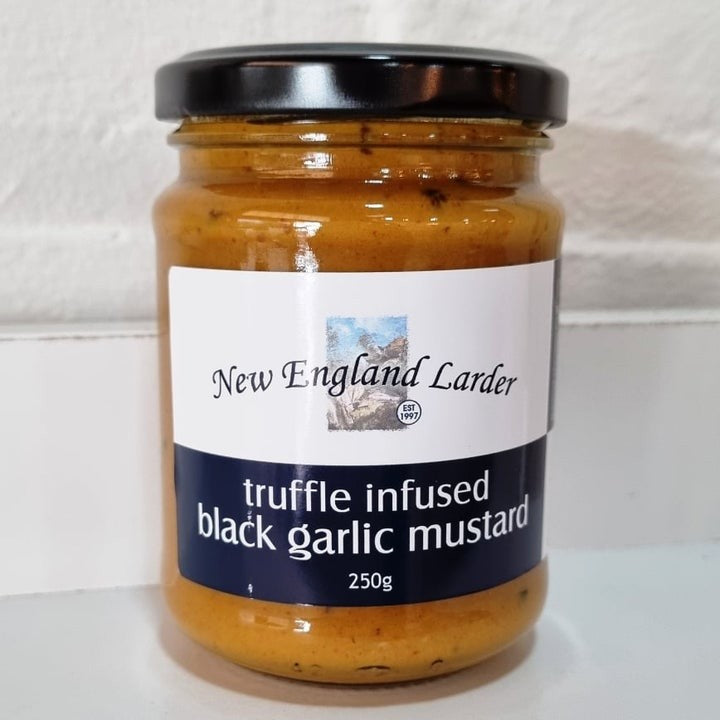 New England Larder is an innovative business concept originally developed by Granite Belt chef Geoff Metcalf. Geoff was passionate about using fresh quality products in his dishes, and the range of produce available in the Granite Belt region. He was inspired to use local vine or tree-ripened products in the range of relishes and preserves. In July 2019 Darren and Carina Wilson took over the business as Geoff and Adrian retired.

Ingredients: Dijon Mustard (Water, Mustard Seeds 18%, Salt, Sugar, Food Acid [Acetic], Tumeric), Onion, Black Garlic (1.6%), Paprika, Truffle Aroma (0.9%), Tumeric, Garlic.

No Allergens. Vegan Friendly. No artificial colours or preservatives. 100% Natural ingredients.

Refrigerate after opening & use within 3 weeks.