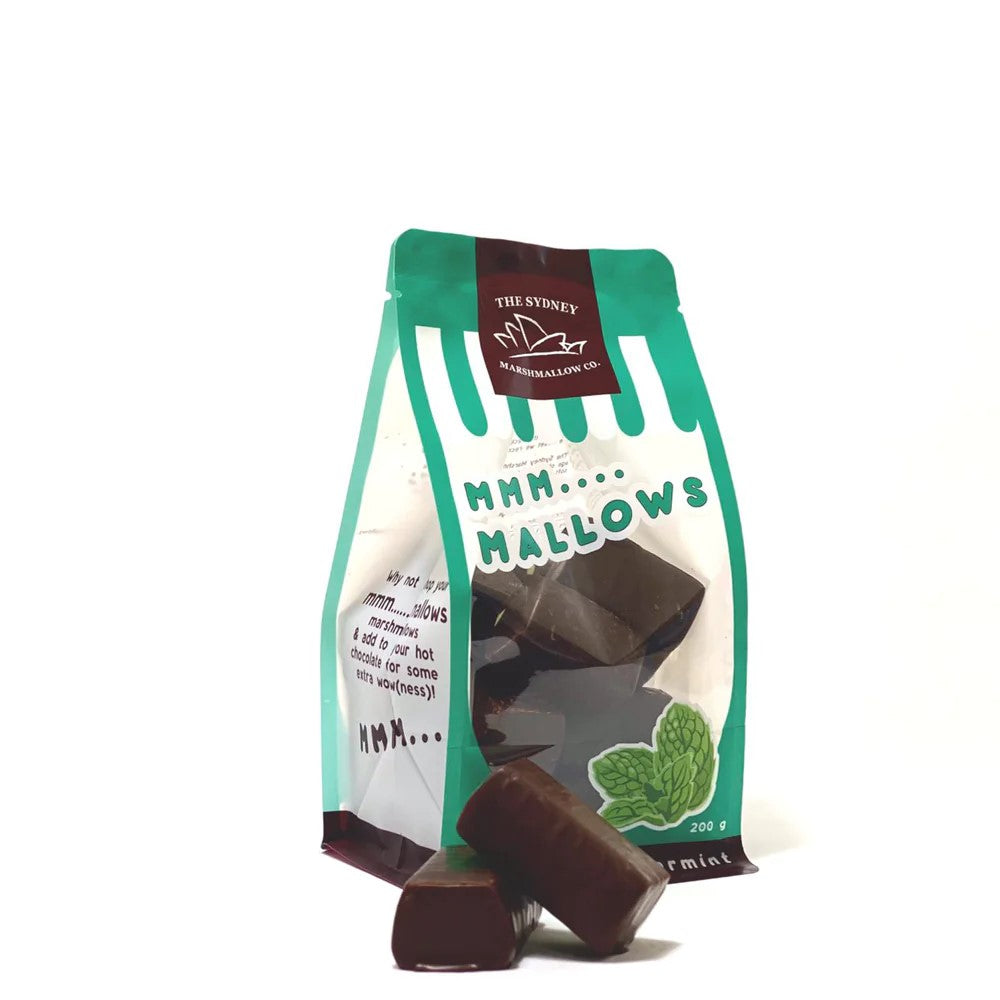 Soft, delicate peppermint marshmallows, coated in dark chocolate.

According to the Ancient Egyptians, Marshmallow was the food of the Gods.
The Egyptians have been feasting on this gooey delight as early as 2000BC.

Did you know, that marshmallowes were made from the Mallow Plant that grows in wild marshes? Hence the name Marshmallow.

The Sydney Marshmallow Co. gives this age old confectionary new life, creating a soft and creamy indulgence.

Made from all natural ingredients and authentic flavours its morish quality satisfies all ages!

INGREDIENTS: Sugar, Glucose, Dark Chocolate (21%) [Cocoa Mass ,Sugar, Cocoa Butter, Emulsifier(322From Soy)], Invert Sugar Syrup (Sugar ,Water ,Citric Acid), Sweetener( Sorbitol ), Gelatine, Salt, Peppermint Oil (0.1%),Food Colours (E102, E133).